Companies And Services 

We Recommend...

Accounting Services

EBJ CPA LLC - 

Edward Jones

Carpet and Flooring

Fairfax Floors

Kevin Bisbee

O) 703-560-6300

Heating and Air Conditioning

Residential Systems, Inc.

O) 703-502-3040 

Insurance

Pugh Insurance Agency, Inc.

John M. Pugh, Agent

1020 Elden Street

Suite 204

Herndon, VA  20170

Phone: 703/435-4322

Fax: 703/435-0831

Junk Removal

123JUNK

Neil McKinnon

Main Office: 703-400-4645

Mobile: 703-382-6536

Each company is totally independent of Kathy Sparks and RE/MAX Premier.

Mortgage Serivces

Main Street Home Loans

Darran Anthony

NNMLS # 299858

C) 703-725-5404

MVB Mortgage 

Peter Cameron

NMSLR ID: 396870

Title Companies

Hazelwood Title

Sandy Hazelwood

O) 703-263-1455

F) 703-263-2488

Highland Title

Mike McFarland

20955 Professional Plaza

Suite 300

Ashburn, VA 20147

O) 703-723-3300

Key Title

John Pitrelli

0) 703-803-8600

F) 703-803-8632

KATHY SPARKS

RE/MAX Premier

Life Member,

NVAR Top Producer

Licensed In Virginia 1986

703-407-2113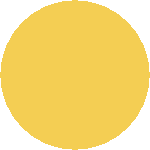 Be Sure To Mention Team Sparks Referred You!

Companies and Services we recommend here at TeamSparks.com are all Services  we've personally used over the years and have had a great experience. -OR-  they have been highly recommended by one of our clients, friends or family.  While we can not guarantee nor be held responsible for their service, you must agree a personal referral is a great place to start.